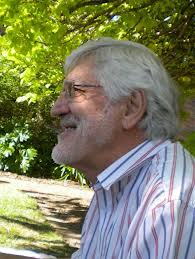 Friendly Street Poets were saddened to hear of the death of respected member, former board member, fine poet and true gentleman John Pfitzner.
John was at the height of his poetic powers. He only started writing poetry five years ago. Yet he had a short collection, 'Fence Music', published in Friendly Street New Poets 17, and had received the great accolade of having his poem "Pointless" selected in Best Australian Poems 2012.
He will be greatly missed by his many friends in the Adelaide poetry world. Our deepest sympathy to his family.
The funeral is to be held at Immanuel College, 32 Morphett Road, Novar Gardens, SA 5040 on Wednesday 6th February 2013 at 11am and then later at Centennial Park.
NOTE: Our Tuesday February 5th 2012 meeting will include the opportunity for members to read John's poetry or poems about John, as a special tribute to him.